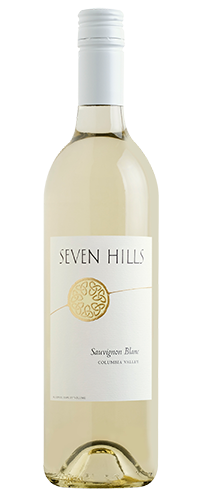 2017 Sauvignon Blanc, Columbia Valley
This third vintage of our Sauvignon Blanc maintains the vineyards and varietals we use in 2016. We have carefully selected a small assortment of small, hand farmed, complimentary vsites from which to source just the right components of Sauvignon Blanc and Semillion. Most of the juice is fermented in stainless steel, while 14% is fermented in large capacity "Fraîcheur", Perle Blanche and Craie barrels that were specifically designed for white Bordeaux. The barrel fermentation lends richness and density to the wine, while the stainless portion provides ample briskness and vibrancy.
Our Sauvignon Blanc is zesty and refreshing with bright fruits and sweet honeysuckle, yet has an underlying richness resulting in a wine of medium body and substance. With hints of pineapple, grapefruit, and lime peel it is a delightful aperitif and will pair well with seafood, salads, and lighter meat dishes.